Hamas leadership elects a new chief in West Bank – wanted by US State Department
Arouri is allegedly responsible for the June 2014 kidnapping and murder of three Israeli teenagers, including a dual American-Israeli citizen
by All Arab News Staff | July 5, 2021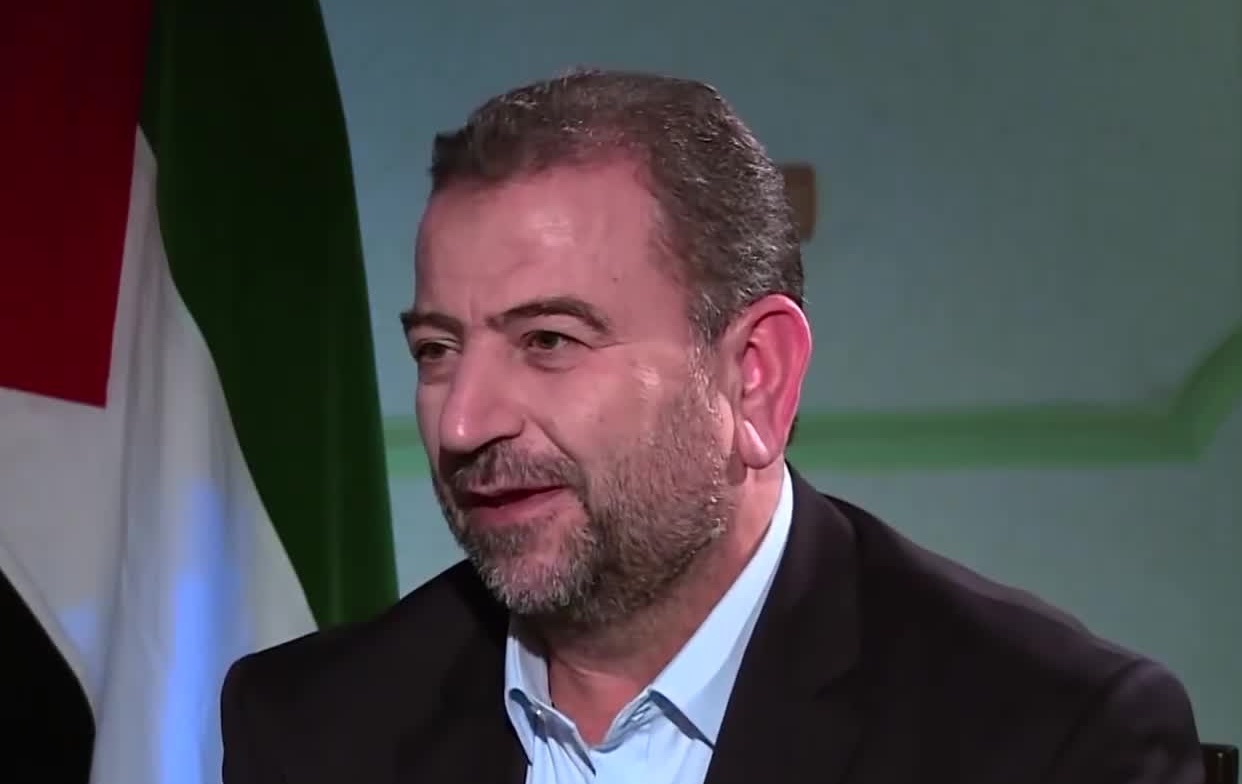 Saleh al-Arouri (Photo: screenshot)
Hamas elected a new leader for its West Bank command – Saleh al-Arouri, a member of the movement's political bureau since 2010 who joined Hamas in 1987.
Israeli believes that Arouri coordinated the June 2014 kidnapping and murder of three Israeli teenagers in the West Bank, which sparked that summer's conflict between Israel and Hamas. A Hamas cell kidnapped and murdered Israeli teenagers Eyal Yifrah, Gilad Shaer and dual American-Israeli citizen Naftali Fraenkel, which Arouri praised as a "heroic operation." The U.S. State Department even offered a $5-million reward for information leading to his arrest.
He was reportedly expelled from both Qatar and Turkey, where he ran the Hamas bureau. He currently lives in Lebanon. Prior to his expulsion, Arouri spent 18 years in Israeli prison in connection with the formation of the terrorist Al-Qassam Brigades.
With Arouri's election, Hamas has completed the elections process in Gaza, the West Bank and abroad. Only the election for the head and deputy of the political bureau of Hamas now remains and is expected to take place soon, likely resulting in the re-election of Khaled Mashaal.
On March 10, Hamas announced that Yahya Sinwar was re-elected as the head of Hamas in the Gaza Strip, while in April, Mashaal was elected as president of the Al-Kharj region, succeeding Maher Salah, and Mousa Abu Marzouk was replaced by Mashaal's deputy.
On Feb. 18 the movement began its current internal elections cycle that it conducts every four years in secrecy in order to avoid detection by Israel.
Arouri will likely aim to destabilize the West Bank by inciting residents against the Palestinian Authority while also reactivating Hamas cells against Israel.
Hamas has already started to urge Palestinians to protest for the overthrow President Mahmoud Abbas using the case of Nizar Banat, who was killed by the Palestinian security services after they arrested him for speaking against the PA.