Jordanian parliament votes to expel Israeli ambassador from Amman, recall its ambassador from Tel Aviv
Protestors gather outside embassy in Amman; Israeli "provocations" led to escalation of attacks and violence against Palestinians, says King Abdullah
by All Arab News Staff | May 18, 2021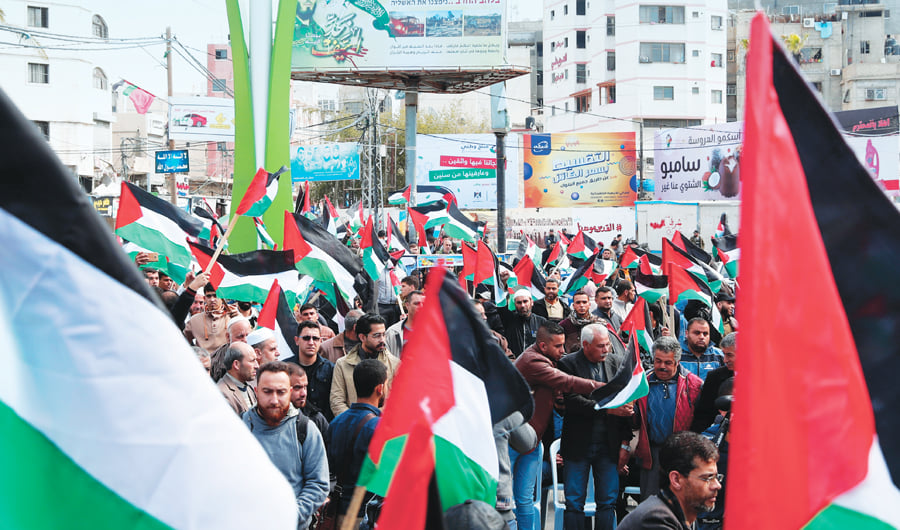 Pro-Palestinian protest in Amman, Jordan, May 17, 2021 (Photo: Facebook)
Jordanian lawmakers on Monday voted unanimously to recall the country's ambassador to Israel and to expel Israel's ambassador to Amman, citing Israeli aggression and "crimes" against Palestinians in the Gaza Strip, Jerusalem and the West Bank.
After six hours of deliberations on Monday, Parliament speaker Abdul Monem Odat announced the decision on live TV and its recommendation to the prime minister.
"We have sent a memorandum to the government to that effect and it is now with the prime minister," Odat said.
Meanwhile, on Tuesday afternoon tensions spiked further as protestors gathered outside the Israeli embassy in Amman to demonstrate against the Jewish state.
Independent Member of Parliament Khalil Attiyeh told the AFP news agency that each one of the 130 parliament deputies had signed the memorandum in a unanimous vote.
Jordanian Prime Minister Bisher Al Khasawneh said the government "will rise to the challenge" after examining all the options.
King Abdullah II today sent a message to UN Secretary-General Antonio Guterres that the repeated Israeli actions and provocations against the Palestinian people have led to the current escalations. King Abdullah responded to the parliamentary vote, emphasizing the need for the international community to take responsibility to stop Israeli attacks on Gaza, prevent their recurrence and work for the advancements of the peace process.
Since 1994, Jordan has been in a peace treaty with Israel, however today the hashtag #Expel Zionist ambassador from Jordan was trending on Twitter in Jordan, with Jordanian citizens demanding Israeli ambassador's expulsion in solidarity with Palestinians during the current conflict.
The Israeli ambassador to Jordan, Amir Weissbroad, has served in the position since 2018.
Nearly half of Jordan's almost 11 million residents are of Palestinian origin, which includes about 2.2 million Palestinian refugees – 70% of whom have been granted Jordanian citizenship.
According to the IDF, more 3,100 rockets were fired at Israel in one week of fighting and Israel has struck hundreds of targets reportedly containing Hamas military infrastructure. More than 200 Palestinians have been killed, 59 of them children. Israel has emphatically stated it does not target civilians, but that Hamas terrorists use their civilian population as human shields.