Lebanon's care taker prime minister resigns after failing to form government: 'God help this country'
Announcement of Saad Hariri's resignation triggers widespread protests across the nation
by All Arab News Staff | July 18, 2021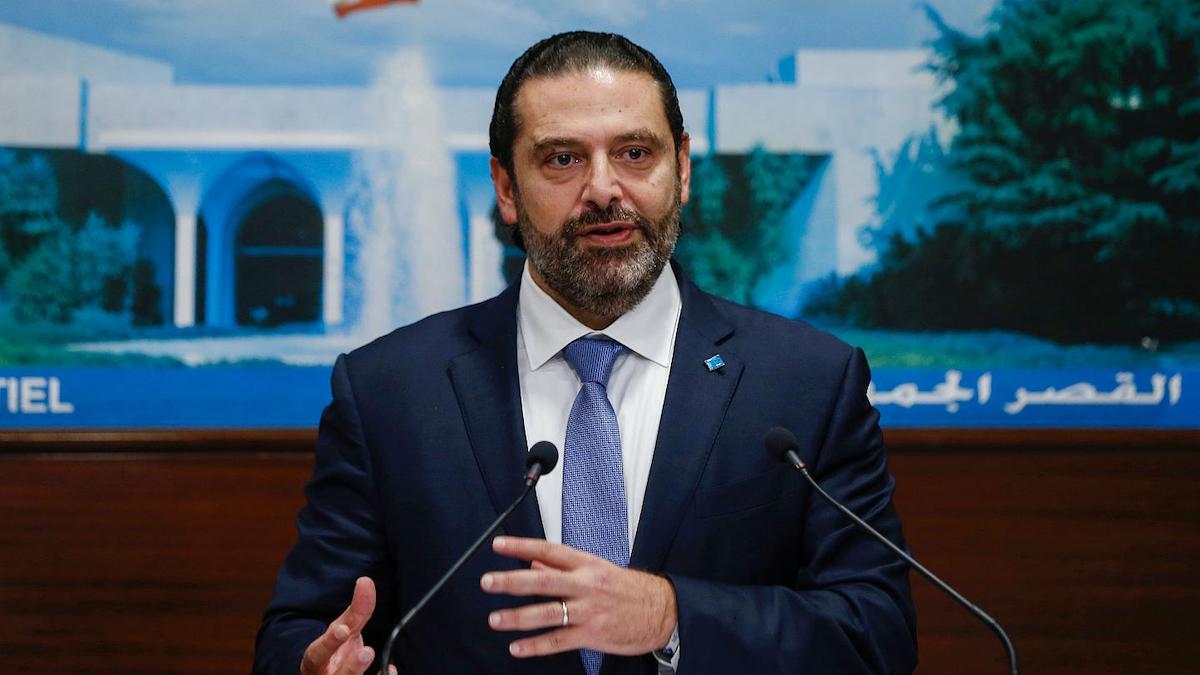 Leaving Lebanon in continuing morass of political and economic crises, Saad Hariri, Lebanon's prime minister designate, announced his resignation after he failed to form a government declaring, "God help this country."
Citing "key differences" with Lebanon's president, Michel Aoun, Hariri abandoned attempts to form a new government. His resignation came after a brief meeting with Aoun on Thursday in which Hariri said that Aoun rejected his recommendations for a new Cabinet.
"During the conversation, we proposed that the president take more time to think about the proposal, and (Aoun) said that it looks like we're not going to agree. For that reason, I have stepped down from forming the government," Hariri said. "God help this country."
Hariri – who was appointed to the position nine months ago – said he selected the candidates based on their skillsets which could set the nation on a path to recovery.
"I resigned in 2019 because I wanted a government of experts and if we formed Michel Aoun's government then the country won't be saved," he said. "The main problem of this country is Michel Aoun, who is allied with Hezbollah, who in turn protects him. This is the equation in the country and if someone can't see it then they're blind."
Aoun accused Hariri of inflexibility for refusing to accept any of his amendments and also implied that his refusal to continue discussions indicated he had "taken a prior decision to resign."
"Hariri rejected any amendments related to changes in ministries, their sectarian distribution and the names associated with them," the president's office said.
Lebanon is experiencing an unprecedented economic crisis in addition to the political turmoil which has been drowning the country for nearly two years since the October Revolution, then the coronavirus pandemic before and since the Beirut port explosion and the failure to form a government.
Before meeting with Egyptian President Abdel-Fattah al-Sissi and Foreign Minister Sameh Shoukry in Cairo on Wednesday, Hariri had indicated that he managed to form a government.
"Egypt today has gas. If we used gas in our stations, we would save 50-60 percent of the cost," Hariri said in an interview on Lebanese news. "I went to Egypt, while there have been ongoing discussions with the Jordanians to see how we are removing obstacles with the Americans so that we can bring gas to Lebanon."
Ambassador Bassam Al-Rady, official presidential spokesman, said the president confirmed Egypt's support for Hariri's attempts to restore stability in Lebanon and deal with the current challenges to wrest Lebanon out of its current spiraling crisis. Shoukry called on Lebanon's political parties "to put the supreme interest of the country above narrow interests."
But all of this was 24 hours before Hariri's resignation. Now Lebanon will likely pass through an even darker stage. Already upon Hariri's announcement, citizens responded with protests and clashed with the military in several major cities.